By Lynn Tall, Rug Advocate®
Fiber protector is something our customers ask about often. To some, it feels a bit like like a leap of faith. It's hard to know if it's really working, especially when you can't see it.
We hope the Q & As below will help you to make an informed decision when choosing whether or not to have protector applied to your rugs, carpet, furniture, and fabrics: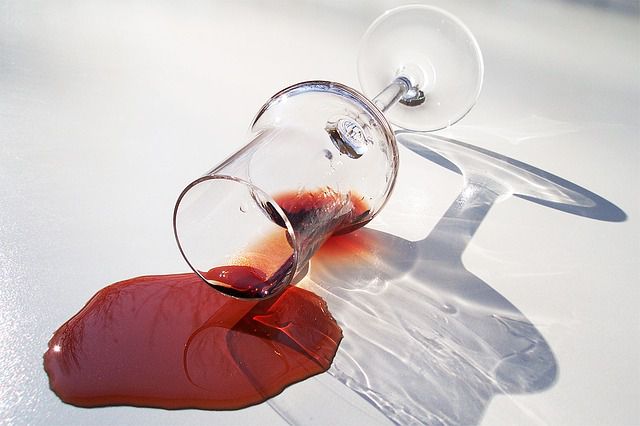 Do fiber protectors really work?
Short answer – yes. Long answer – Any protector you use (Scotchgard, FiberProtect, Microseal, FiberShield, and Fluro-Solv, to name a few) can only ever promise a certain window of time in order to remove a stain or spill. Nothing will make your rugs or other textiles stain PROOF.
Is it ok to spray my rug/furniture/fabrics with the stuff I can buy at the home store?
There are different types of protectors out there, and the different formulas work differently on various fibers (wool, silk, faux silk, nylon, cotton, etc). In general, the over-the-counter sprays will be the weakest solutions available. A professional strength product, specially chosen to work on your specific items, applied in a controlled setting by a professional, is always the best option.
One of my kids spilled something on my rug, but I didn't see it for several hours and it isn't beading up anymore. Can I spot clean the area somehow?
If a spill manages to seep in through the protector, it's better to let us attempt the spot removal for you. Having a professional work on the stain is your best bet at total removal.
What are the benefits of a fiber protector?
Stain repellency isn't the only great benefit of fiber protector. Treated fibers actually release soils better than non-treated fibers. This means that regular vacuuming will help keep rugs looking newer longer.
I just bought a rug with viscose fibers but have discovered that even water will stain it. Is this something that protector can help with?
Just like any other spill or stain, protectors will only give you a window of time to blot up a spill but knowing your fiber type is helpful. A solvent-based protector is beneficial over a water-based protector in this situation. Because viscose fibers have an especially low tolerance for wear and soil, have it applied before the rug is used to help release soil in the heaviest traffic areas before they start to discolor.
How long does protector last?
Fiber protectors should be reapplied after professional cleaning – every two years or so.
We at Southern Idaho Rug Washing believe that applying fiber protector after your rugs are cleaned is one of the best ways to help extend the life of your rug and help maintain its natural beauty.
Please call us if you have any questions about the benefits of fiber protection, or to schedule an appointment.
<script src="https://fast.wistia.com/embed/medias/9m3gjsl6se.jsonp" async></script><script src="https://fast.wistia.com/assets/external/E-v1.js" async></script><div class="wistia_responsive_padding" style="padding:56.25% 0 0 0;position:relative;"><div class="wistia_responsive_wrapper" style="height:100%;left:0;position:absolute;top:0;width:100%;"><div class="wistia_embed wistia_async_9m3gjsl6se seo=false videoFoam=true" style="height:100%;width:100%"> </div></div></div>
Watch a short video about Fiber Protector
Southern Idado Rug Washers
628 Blue Lake Boulevard North
Twin Falls, Idaho 83301
(208) 595-1882
Copyright ® 2023
All rights reserved.