About Southern Idaho Rug Washers
Brian Ritchie, Owner of Southern Idaho Rug Washers holds a Master Rug Cleaner Certification in which he obtained through a year-long course from a 3rd generation family owned and operated rug cleaning plant in Dallas Texas taught by Ellen Armikan and Aaron Groseclose.
Southern Idaho Rug Washers, a cleaning firm operating in the Magic Valley and Wood River Valley since 1983 was chosen from one of only 20 companies chosen nation wide to be a part of an elite 6 month intensive hands on training workshop for oriental and fine fabrics care conducted by rug specialist Lisa Wagner and fine fabric specialist Jim Pemberton. In April of 2013, Southern Idaho Rug Washers received their Textile Pro and Fine Fabric Certification. As a result is now participating in the Textile Pro Network.
What Does It Mean To Be Textile Pro Certified?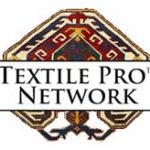 Textile Pro™ graduates have been through an intensive six-month training program on oriental rug and fine fabric upholstery care. Those who are Certified took the extra step of submitting case studies of "tricky" textiles that they inspected and washed.
Unlike other cleaning courses where "passing" requires taking a simple quiz, this is the first certification program in the rug cleaning industry that is "hands on" and requires thorough documentation of every step of their cleaning process. Certification also requires submitting proof of insurance coverage for handling textiles at the time of certification. Learn More at rugcleanerinfo.com
Our technicians are highly skilled and knowledgeable rug washing artisans in the Southern Idaho Area. We have a fully equipped rug studio designed to care for each rug individually. Southern Idaho Rug Washers takes advantage of every opportunity to learn more about rugs and the proper care of them. Southern Idaho Rug Washers specializes in Odor Removal of your fine rugs; we can also supply your need for the proper rug pad for your rug. We use only products that are safe for your wool rugs. We are also Woolsafe certified.