By Lynn Tall, Rug Advocate®
Water Damage and Your Rugs – What You Should Know
Water damage is incredibly disruptive and upsetting. We all watched as homes in Texas and Florida were devastated by flood waters last year. Many people lost all of their belongings. These were extreme cases caused by massive flood waters rising – not a usual situation by any means.
There are different categories of water damage, each being an unhealthier situation than the one before. When small, clean water floods happen, there are things you can do to protect your treasured rugs from the trash heap, and if a major catastrophe hits, we can help you sort things out.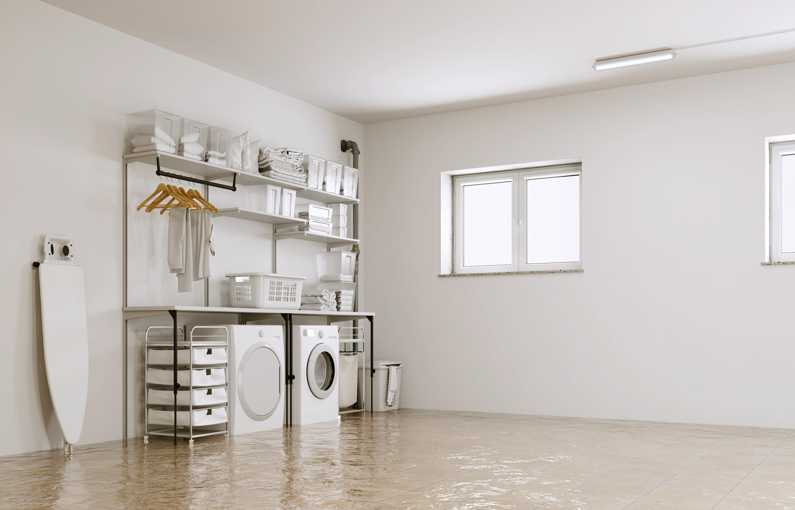 CAT 1 – SANITARY WATER is clean, and fresh, like in the case of a leaking faucet, toilet tank, or drinking fountain. You must remove as much water from your rugs as fast as possible. Use a wet/dry vacuum to evacuate the water. You'll need to empty the chamber often. Rugs absorb and hold a LOT of water! Rugs with this type of water damage are safe to handle, if done quickly.
Once you have removed as much water as you can, try drying your rugs face down outside. Do not hang them over a railing or fence because the weight of the wet rug may cause distortion in the shape of your rug, and will likely contribute to a dye bleed problem. At this point, give us a call so that we can come take your rugs for cleaning as soon as possible. This will reduce the risk of mold or mildew growing, which can happen within 24 hours.
CAT 2 – GREY WATER carries with it levels of contaminates that could be harmful if handled, certainly if ingested. Damage from washing machines, dishwashers, water heaters, and urine filled toilet bowls (without fecal matter) are the most likely culprits. Please call us to come and remove rugs with this level of unsanitary contamination. Do not handle these yourself.
CAT 3 – BLACK WATER levels of contamination are extremely unsanitary and could cause serious health risks if handled improperly. If the flood was due to ground water rising, wind driven rain, a roof leak, sea water, a toilet overflow (with fecal matter), or sewer water, you are dealing with an extremely unsanitary situation. Rugs with his type of damage needs special care and sanitization, and we may advise you to replace some of these items altogether due to safety concerns.
Southern Idado Rug Washers
628 Blue Lake Boulevard North
Twin Falls, Idaho 83301
(208) 595-1882
Copyright ® 2023
All rights reserved.